The Feedback Loop: Six-Week Critique Group for Writers of Fiction and Memoir
Offered by Author and Editor Laurie Gough and Story Coach Tina Trineer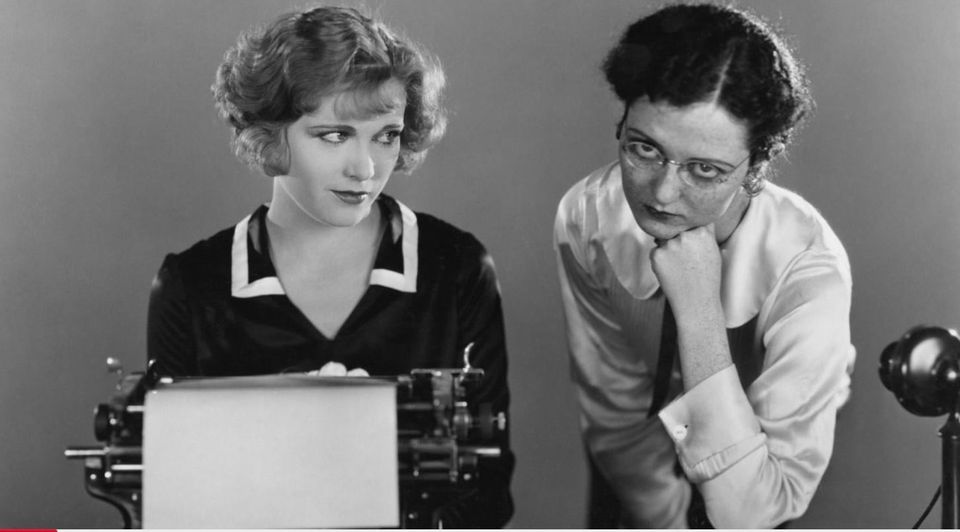 NOTE: This session is over (and it was so much fun!) but I will be offering this again in the Fall of 2023, with six people for six weeks. See below for the nice things people said about this!
What's the best way to get professional feedback on your fiction or nonfiction writing project? Join a critique group with professionals who'll guide you along the road toward publishing, learning tricks and techniques of the craft on the way. 
Critique. Just the word alone makes many writers cringe. Why? Because it reminds us of another word that has a negative connotation: criticism. Yet, as an author, I understand the need to have another pair of eyes look closely at my writing and give me constructive advice and direction so I can make my work the best it can be. In my 25+ years of experience writing books and working professionally as an editor, I've learned that most authors—whether a new writer or seasoned published author—need a critique circle and preferably in the early draft of their project. Constructive criticism can improve your writing by leaps and bounds. Your family and friends might praise your writing but their feedback is going to be limited. If you're writing and intending to publish you need support and assistance from people with detailed knowledge of the craft of writing and direct publishing industry experience.
Who We Are:​
Laurie Gough is a journalist and award-winning author of three memoirs: Kite Strings of the Southern Cross: A Woman's Travel Odyssey (Random House) Kiss the Sunset Pig: An American Road Trip with Exotic Detours (Penguin) and Stolen Child: A Mother's Journey to Rescue Her Son from Obsessive Compulsive Disorder (Dundurn). Over twenty of her stories have been anthologized in literary travel books and her books have been translated into several languages. She has been a columnist for The Globe and Mail, and has written for The Guardian, The L.A. Times, Maclean's, The Walrus, USA Today, Salon.com, The National Post, Canadian Geographic, among others. She works as a freelance editor and leads writing critique workshops for MemoirWritingInk. 
Tina Trineer is a story coach who loves helping writers discover and share the heart of a story. She encourages writers to draw from a deep vein, plumbing the depths of their psychology and life experience. After spending three years enrolled in Concordia's Creative Writing program, Tina went on to study organic script analysis and develop a creative writing course for youth. She freelanced as an editor before moving into coaching and now works closely with novelists and memoirists as they craft their books. She's now on the verge of earning her certification as an Author Accelerators Fiction Book Coach. In addition to being a writer, she has studied and worked as an actress, dancer, and singer. (See: www.tinatrineerstorycoach.com)
What We're Offering:
Once a week, for two hours, over six weeks, we (Laurie and Tina) will meet with you and five other writers virtually. During our meetings, each participant will join us in sharing constructive thoughts about that week's submissions. As you explore the work of your fellow writers, hear the critiques offered by others, and learn some tricks of the trade, you'll develop an editorial eye that you can apply to your own writing. Most importantly, you'll get the chance to submit your own work, and receive feedback, every other week. In other words, you'll have three opportunities to share your writing. Along the way, multiple writing questions will inevitably arise which we'll address, such as:
How can you show more and tell less in order to bring this piece to life?
What's the narrative arc in this story?
How can you create a more compelling opening to hook your readers?
How can this story be raised above the level of an anecdote?
What are the stakes in this story?
How can your main character compel the reader to engage deeply?
How can you create narrative drive?
What is the point, or main idea, of your piece, and what's the best way to communicate it?
You've finished polishing, now what?
And so much more….
When we critique your writing, our goal is not only to help you make your writing shine, but also encourage you along this rocky road. A supportive (and fun) writing circle can make all the difference to your writing!
So, do you have . . .
a manuscript* (or short story) you've completed but you're not sure if it's any good?
a manuscript (or short story) that needs work but you don't know how to proceed?
a few chapters written but you're not sure if they're the best they can be?
*manuscripts can be fiction or nonfiction (such as memoir, personal essays, travel, etc.)​
The cost is $450 per participant, and we begin meeting the week of April 17th, 2022.​
We can help you! Join us, won't you?
Please, contact me with any questions you may have and I'll send you more details of how to sign up!
Testimonials:  
"The 6-week Feedback Loop with Laurie Gough and Tina Trineer was as inspiring as it was enjoyable. What a privilege to work with both of these insightful, thoughtful, and generous writers! Tina and Laurie created a space within which each group member was supported, their strengths highlighted, and their writing given detailed and extraordinarily helpful feedback. There is zero possibility one could come out of this workshop without feeling inspired, energized, and with a clear path forward for one's writing. The group was harmonious and respectful, with genuine appreciation for the various writing styles and personal goals. This can only happen with careful and compassionate facilitation. I highly, highly recommend this workshop!!  ~Nadia Brown 
"I can't say enough good things about The Feedback Loop, a six-week critique circle for writers of fiction and memoir facilitated by author Laurie Gough and story coach Tina Trineer. The program included weekly two-hour Zoom meetings in addition to online comments each time time you submitted your work. The feedback was invaluable, helping me find the main themes in my novel, cut the clutter, dig deeper onto what motivated the protagonist, and look at my story with fresh eyes. Plus I enjoyed having my work reviewed by other writers and critically reviewing theirs. Whether you're starting a novel, or are stuck in the umpteenth draft of one, or want to take your stories or essays to the next level, I'd thoroughly recommend this course." ~Diane Bracuk, author of Middle-Aged Boys & Girls 
"I'm so grateful I had the opportunity to participate in The Feedback Loop with Tina and Laurie. They set up a collaborative creative space in which writers of various genres and experience levels could learn and support each other. Tina and Laurie clearly put a lot of thought and effort into analyzing our pieces—the depth of their comments was incredible. Their feedback helped me to understand how industry professionals would see my work—I learned what I need to work on (beyond the flaws that are obvious to me!), and the strengths I can build on. It was really helpful to listen to the comments on other writers' works and consider how they might apply to my writing.  As an added bonus, I met a great group of writers whose future works I can't wait to read.  Thank you Tina and Laurie!" ~Nancy Moir
"Laurie's workshop was tremendously helpful! I really love working with her: she is professional, gives wonderful feedback, and she is making me a better writer. I highly recommend this experience!" ~ Amy Miller, writer in Laurie's MemoirWritingInk workshop.
"For me, Laurie's workshop has been so enjoyable and helpful, and a high point in my week! I'm delighted to have had that time to work on my writing project. I so appreciate Laurie's wisdom, insight and flexibility that allowed us to share feedback in a nurturing way in the sessions." ~Susanna Rance, London, England, writer in Laurie's MemoirWritingInk workshop.
"I am so grateful for Laurie's time, for sharing with us her gifts (my fav session was when she talked about her experience as a writer because she helped demystify the whole process and confirm once again that all I need is to give myself permission to try, try and try again…). Thank you, Laurie!" ~Paola Minnazzato, London, England, film producer and script writer in Laurie's MemoirWritingInk workshop.